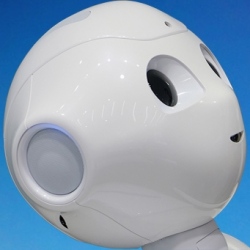 Foxconn and Tesla have been targeting extreme automation plans. Both had to cut back plans for full automation and adding robotics to replace people by many years. Foxconn will be raising $4.3 billion to boost their automation efforts that will still be over decade behind original plans.

This means that regular companies with far less capital dedicated to automation will be moving far slower.

Foxconn expects to raise 27.3 billion yuan ($4.3 billion) from the initial public offering, which will be put toward such projects as revamping smartphone production lines, according to a recent filing with the Shanghai Stock Exchange.

Foxconn Technology Group, has been hit hard by production cuts and other issues surrounding Apple's iPhone X as well as surging labor costs, imperiling prospects for a seventh straight year of record profits. Analysts on average expect operating profit to have dropped about 10% for the year ended in December.

The delicate work and stringent quality control requirements involved in iPhone assembly had previously made the process labor intensive and difficult to automate. Foxconn plans a large-scale rollout of cutting-edge robots and also envisions using high-resolution 8K sensors to spot defects that cannot be seen with the human eye.

Innolux, a panel maker affiliated with Foxconn, is pursuing automation aggressively. It plans to slash its workforce by more than 10,000 this year to less than 50,000 people.

In 2011, Foxconn had announced a plan to replace 500,000 mainland Chinese workers with 1 million robots over the next 3-5 years. In 2016, they had 40,000 robots.

Foxconn is the company that builds Apple's iPhone and iPad hardware and many of the android smartphones as well. Foxconn still has 1.3 million employees.

We are seeing and will see more self-driving cars and self-driving trucks. However, there will be delays and more regulation as we see more fatal accidents like the Uber incident.

A few thousand or tens of thousands of robot taxis will have impact but initially in high traffic urban areas or for truck delivery.

Drone delivery is still experimental or on very small scale deployments. Rollouts of automation that take out millions of jobs do not seem likely until 2025 and could reach tens of millions by 2030. However, this is a long way from hundreds of millions of jobs that some reports have reported.

People should not be complacent since they need to use the next 10-15 years to improve learning of new less automatable skills. Countries still need to find ways to retrain and create new job opportunities.