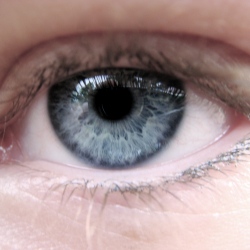 The work, reported online June 10 "advances opportunities for vision-saving research and may ultimately lead to technologies that restore vision in people with retinal diseases," says study leader M. Valeria Canto-Soler, Ph.D., an assistant professor of ophthalmology at the Johns Hopkins University School of Medicine.

The achievement emerged from experiments with human induced pluripotent stem cells (iPS). While the system doesn't yet produce images, it could eventually enable genetically engineered retinal cell transplants that halt or even reverse a patient's march toward blindness, the researchers say.

The iPS cells are adult cells that have been genetically reprogrammed to their most primitive state. Under the right circumstances, they can develop into most or all of the 200 cell types in the human body. In this case, the Johns Hopkins team turned them into retinal progenitor cells destined to form light-sensitive retinal tissue that lines the back of the eye.

Canto-Soler says that the newly developed system gives them the ability to generate hundreds of mini-retinas at a time directly from a person affected by a particular retinal disease such as retinitis pigmentosa. This provides a unique biological system to study the cause of retinal diseases directly in human tissue, instead of relying on animal models.

The system, she says, also opens an array of possibilities for personalized medicine such as testing drugs to treat these diseases in a patient-specific way. In the long term, the potential is also there to replace diseased or dead retinal tissue with lab-grown material to restore vision.