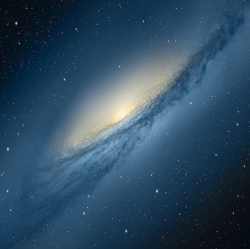 Nobody knows for sure anymore if Apple's rumored Siri-powered HDTV/iTV will see the light of day by the end of the year. That hasn't stopped so-called "source leaks" from making the rounds. A new report claims the Apple HDTV will sport three key features: FaceTime, Siri and AirPlay.

By way of Apple blog Cult of Mac, a "well-placed source" within Apple has seen a prototype of Apple's "revolutionary" HDTV and states it resembles an oversized Thunderbolt Display. What we're talking about is a huge unibody piece of machined aluminum and an edge-to-edge glass front and a mount around the back that can be used to attach it to a wall.

Yep, the design sounds about right.

The report goes on to say that Apple's HDTV will sport a FaceTime camera with "sophisticated facial recognition with the ability to zoom into the user's face and follow them as they walk around the room." Cult of Mac says the feature lets users video chat from across a room instead of directly in front of the screen.

The display will be AirPlay compatible for streaming music and movies from any iOS device or Mac.

Cult of Mac says that Apple's TV will not include any crazy Retina Display screen or 4K2K resolution, suggesting Apple will stick to 1080p (at least for the first generation).

At what price would you cough up for an Apple HDTV? Thunderbolt Displays already cost a fortune. $1,000? $2,000?

Siri will also be used as the HDTV's interface.