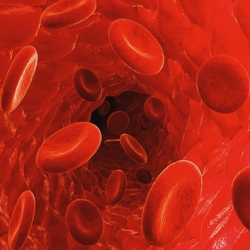 According to the World Health Organization (WHO), in 2014 over 9 million people contracted tuberculosis (TB), with 1.5 million dying from the disease. Over 95 percent of these deaths occur in developing countries, which is exacerbated by difficulties in diagnosing the disease based on signs and symptoms.

A new point-of-care test aimed at use in areas of limited resources could help speed up the diagnosis and spread of TB. The new test is being developed by an international team of researchers led by researchers at Stellenbosch University in South Africa. To carry out the TB test, all the health professional needs to do is to get a blood sample from the patient with a finger prick. The hand-held, battery-powered device measures various markers in the blood sample and can return a diagnosis in less than an hour.

According to the test's co-inventor, Gerhard Walzl, the new test is based on recent research that identified a seven-marker host serum protein biosignature for the diagnosis of TB. The biosignature is made up of levels and ratios of six to seven proteins in the blood. The team simplified the testing for these proteins, normally measured with other methods like enzyme-linked immunosorbent assay (ELISA), so it can be performed by minimally trained heath care workers without a laboratory.

The rapid test is a welcome addition to current methods, which may not reach those who need them most. The most sensitive and expensive test available is carried out in a centralized way and take time to return results. This can take several weeks when it uses sputum culture, a thick fluid produced in the lung.

Other tests, such as sputum smear microscopy, are less expensive, but still require trained microscopists and only catches the disease in 60 percent of cases, the researchers say. A recent TB DNA test provides results within two hours, but it is also centralized and requires sophisticated equipment.

The new TB diagnosis method is in its developmental phase and will be tested for accuracy and efficacy in five African countries over the next three years. The tests will be conducted by the ScreenTB consortium, which gathers TB experts from eight African and European partnering institutions.