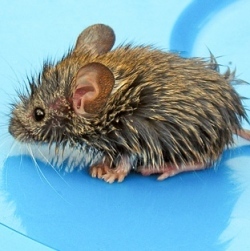 Current strategies to help tobacco smokers quit have limited success as a result of the addictive properties of the nicotine in cigarette smoke.

We hypothesized that a single administration of an adeno-associated virus (AAV) gene transfer vector expressing high levels of an anti-nicotine antibody would persistently prevent nicotine from reaching its receptors in the brain.

To test this hypothesis, we constructed an AAVrh.10 vector that expressed a full-length, high-affinity, anti-nicotine antibody derived from the Fab fragment of the anti-nicotine monoclonal antibody NIC9D9 (AAVantiNic).

In mice treated with this vector, blood concentrations of the anti-nicotine antibody were dose-dependent, and the antibody showed high specificity and affinity for nicotine.
The antibody shielded the brain from systemically administered nicotine, reducing brain nicotine concentrations to 15% of those in naïve mice. The amount of nicotine sequestered in the serum of vector-treated mice was more than seven times greater than that in untreated mice, with 83% of serum nicotine bound to immunoglobulin G.

Treatment with the AAVantiNic vector blocked nicotine-mediated alterations in arterial blood pressure, heart rate, and locomotor activity. In summary, a single administration of a gene transfer vector expressing a high-affinity anti-nicotine monoclonal antibody elicited persistent (18 weeks), high titers of an anti-nicotine antibody that obviated the physiologic effects of nicotine. If this degree of efficacy translates to humans, AAVantiNic could be an effective preventative therapy for nicotine addiction.