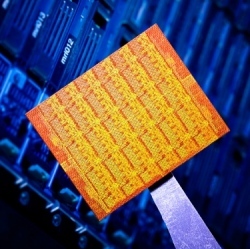 Quantum Computers will be faster and more powerful than Classical computers for optimization problems and quantum simulations by 2025
There are several possibilities for quantum computers with many thousands of qubits.

There is Dwave Systems and their superconducting adiabatic quantum computer. They have had a 512 qubit superconducting chip for over one year.

Quantum dots, lasers and several other methods are being developed now and look promising for making quantum computing systems with hundreds to thousands of qubits in the 2-8 year timeframe. Some of these systems will be able to perform quantum simulations of molecular processes.