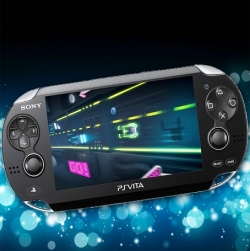 With the hustle and bustle of the midnight launch behind us, CVG managed to sit down with SCE UK's newly appointed MD, Fergal Gara, who kindly agreed to meet with us on PS Vita launch day.

Gara, by his own admission, came from the "ruthless, very commercial world" of retail, and now he wants to bring his sharpness and commercial focus to the world of PlayStation.

The Sony UK boss agrees with earlier comments from within the company that a lot rides on the performance of Vita, but in our interview he tells us he believes the market is ready for something "fresh and new" in gaming – the UK especially.

In our interview the MD touched on Vita's positioning as a cross-play device, the possibility of future price cuts and of course early indications of how many gamers have run out to secure their handheld on day one.

What are your early indications following yesterday's launch of the PlayStation Vita?

Very encouraging. First of all, the excitement of a midnight console launch was great to see – it's my first time seeing that first-hand, on this side of the fence. It was fantastic to see that enthusiasm.

We are in a new world, of course, where early sales don't only come from queuing at midnight, and there are a hell of a lot of pre-orders shipping today, which have been ordered either through retailers or online specialists, so judging the numbers at this stage is very hard. But people are coming through with re-orders, which is always exciting to see.

We presume you have plenty of stock?

We've got enough to satisfy demand; it depends how big those re-orders are and how the week plays out. We're seeing encouraging signs, but it's very, very early.