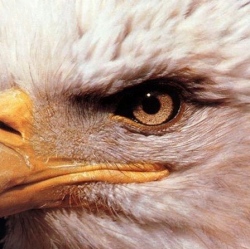 Thousands of people protested the National Security Agency's surveillance programs in a march on the National Mall over the weekend.

The "rally against mass surveillance" was put on by StopWatching.Us, a coalition of more than 100 public advocacy organizations and companies which came together to demand that Congress investigate the full scope of the NSA's spying programs.

The organization collected 575,000 printed signatures on a petition and delivered it to Rep. Justin Amash (R-MI). The letter asked members of Congress to repeal Section 215 of the Patriot Act, create a special committee to investigate, report and reveal the extend of the domestic spying, and hold accountable public officials who are responsible for this "unconstitutional surveillance."

The letter reads:

"This type of blanket data collection by the government strikes at bedrock American values of freedom and privacy. This dragnet surveillance violates the First and Fourth Amendments of the U.S. Constitution, which protect citizens' right to speak and associate anonymously, guard against unreasonable searches and seizures, and protect their right to privacy."

Saturday the 26th was the 12th anniversary of the signing of the Patriot Act, and StopWatching.Us wanted to hold the "largest rally yet" to proclaim that Americans (or at least some of them) won't tolerate mass surveillance any longer.