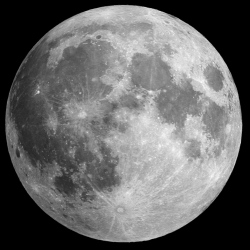 Orbital ATK has unveiled a new proposal to build a near term man-tended outpost in lunar orbit that could launch by 2020 and be operational in time for a lunar link-up with NASA's Orion crew module during its maiden mission, when American astronauts finally return to the moon's vicinity in 2021, thus advancing human exploration of deep space.

The intrepid offer by Orbital could be carried out rather quickly because it utilizes an evolved version of the company's already proven commercial Cygnus space station resupply freighter as "the building block … in cislunar space," said Frank DeMauro, Orbital ATK Vice President for Human Spaceflight Systems, in an exclusive interview with Universe Today.

"Our Cygnus spacecraft is the building block to become a vehicle for exploration beyond low Earth orbit," Orbital ATK's Frank DeMauro told Universe Today.

"We are all about supporting NASA's Mission to Mars. We feel that getting experience in cislunar space is critical to the buildup of the capabilities to go to Mars."

NASA's agency wide goal is to send astronauts on a 'Journey to Mars' in the 2030s, and expeditions to cislunar space in the 2020s serve as the vital 'proving ground' to fully develop, test out and validate the robustness of crucial technologies upon which the astronauts lives will depend on later Red Planet missions lasting some 2 to 3 years.

Orbital ATK's lunar-orbit outpost proposal was announced at an official hearing of the US House of Representatives Subcommittee on Space on Wednesday, May 18, by former NASA Astronaut and Orbital ATK President of the Space Systems Group, Frank Culbertson.

"A lunar-orbit habitat will extend America's leadership in space to the cislunar domain," said Orbital ATK President of the Space Systems Group, Frank Culbertson.