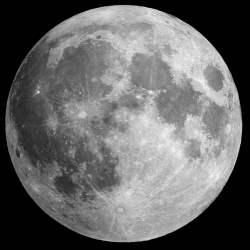 The United States will begin a process to return Americans to the moon. The directive marks the reversal of the Obama administration's plan to visit an asteroid and Mars by the mid-2030s. It also makes it clear that the Trump administration wants to explore the moon in partnership with the private sector and other countries.

The directive says that "the moon is of interest to international partners and is within reach of America's private space industry."

Moon Express, which intends to launch a robotic lander to the moon's surface as early as next year, and Lockheed Martin, which is building the Orion crew capsule for NASA, praised the announcement. As did industry groups the Coalition for Deep Space Exploration and the Commercial Spaceflight Federation, whose president, Eric Stallmer, said that commercial companies have "invested hundreds of millions of dollars in private capital to develop innovative capabilities for lunar transport, operations and resource utilization."

NASA will adjust the 2019 budget request to reflect the new policy.

Trump is now the third consecutive Republican president to vow a return to the moon. Both George H.W. Bush and George W. Bush stated that the US should return to the moon. President Barack Obama promised a "journey to Mars. The funding and the missions did not match the statements.