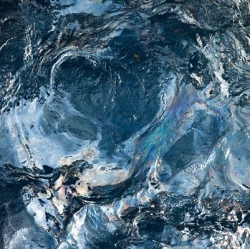 President Obama is scheduled to give a speech at Argonne National Laboratory near Chicago, Illinois later today where he'll announce a new plan for the government to fund research into new cleaner fuels for automobiles. The plan, dubbed the "Energy Security Trust Fund," was originally announced in the State of the Union in February, but now it's set to get more concrete details and will call for $2 billion in funding over ten years, which Congress must approve.

The money is due to come from the revenue generated by federal land leases to oil and gas companies for drilling, according to The New York Times. That will go toward research to develop longer-range electric car batteries, biofuels, and natural gas for use in transportation, The Associated Press reports. It's also reportedly modeled after a proposal published last December by a group of bipartisan business executives and military leaders advocating reducing the nation's dependence on petroleum-based fuels.

Whether Congress moves forward on the idea in a bipartisan fashion is an open question, but look for the President to make a strong case that it should in the speech, which will be livestreamed by The White House at 2:30 PM ET.

Update: After the President's speech concluded, the White House published a fact sheet that clarifies the revenue to pay for the fund will come specifically from "royalty revenues generated by oil and gas development in Federal waters of the Outer Continental Shelf (OCS)." The fact sheet also notes that the $2 billion has already been accounted for in the federal budget.