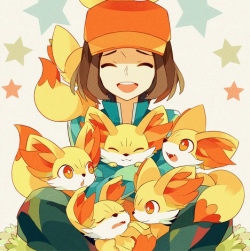 Pokemon fever is sweeping the globe. In case you haven't been on earth over the last week or so, you might have missed the recent Pokemon Go launch. With little buildup, this new mobile augmented reality game has taken over neighborhoods and the Internet by storm. In little under a week, Pokemon Go has:

Reached the top of the iOS and Android app stores

Is reportedly driving over $1.6 million dollars a day from the iTunes store alone

Is about to surpass Twitter for number of active daily users

Is being played an average of 43 minutes per day, more time spent than on WhatsApp or Instagram

Investors have focused on virtual reality over the last few years and largely ignored augmented reality. The less-hyped technology has continued to be thought of as having a much larger potential market, but most thought that market was still several years away from being realized.

In the augmented reality space, as in the virtual reality space, what investments there have been have gone towards head-mounted display (HMD) hardware such as Meta and Magic Leap. And Microsoft's HoloLens.

But what we're seeing with Pokemon Go's sudden burst of popularity is that AR doesn't depend on new hardware. In fact, investors have thought of the type of AR that's now driving the Pokemon Go experience as a gimmick.

These basic AR experiences have been around for a while. Ogmento was one of the first, and earliest, companies to focus on location-based AR games. Recently, my company, Zugara, helped Hungry Jack's in Australia launch an AR experience similar to Pokemon Go where you have to search your immediate physical environment to feed virtual 'Nom Nom's before they eat your Whopper.

And iButterfly, back in 2010, incorporated most of the same game mechanics you find in Pokemon Go, using geolocation to search for virtual butterflies, capturing the virtual butterflies in AR view, and then collecting and trading the butterflies with the community.

These types of apps are not leveraging more advanced mobile AR tech such as geo positioning or object recognition for placement of virtual objects in the physical environment. Pokemon Go is basically using the same mobile AR technology that places a virtual object in your camera feed related to the position and orientation of your mobile device.

Virtual reality is currently receiving the majority of investment interest in the AR/VR space. People have surmised that this is due to all the VR headsets that are now in consumers' hands and other technology (Oculus hand controllers) that will arrive soon. But the majority of this VR investment has been going to VR content companies that are producing 360-degree videos for lower-end VR headsets including Cardboard, Gear, and the eventual Google DayDream platform.

AR Lite, only needs a mobile device. Unlike VR Lite, AR Lite can take advantage of geolocation to provide engagement and an interactive experience. Most importantly, AR Lite coupled with geolocation actually gets people out of their homes and exercising.

Pokemon Go's success will hopefully highlight the benefits of augmented reality coupled with geolocation and the "virtual world within the physical world" revenue possibilities it presents. We're all excited about a HoloLens AR future with gesture control, virtual object positioning, and so on.

But AR is not just about the HMD and enterprise segment. As Pokemon Go is showing, there is a worldwide audience ready to engage with even basic AR experiences on their mobile devices.

Investors can continue to sit on their hands and chase other underperforming technology (3D printing, anyone?), or they can finally give AR some love. Nintendo gave AR a little bit of that love with Pokémon Go and gained $7.5 billion in market value in just two days as a result.