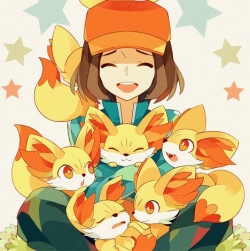 When it comes to mobile earnings records, this game has gotta break 'em all. Pokemon Go has earned more than $200 million worldwide in net revenue since launching last month, according to Sensor Tower. For comparison, another big mobile hit, Clash Royale, earned a little less than $125 million during its first month.

This is another badge of honor for Pokemon Go, which is becoming one of the most successful games of all time in the $36.9 billion mobile gaming industry. Pokemon Go's launch in Japan had a big impact on the location-based game's money-making power.

The Pokemon brand started in Japan in 1996 with the release of Pokemon Red and Green for the Game Boy. Those games came out in the U.S. in 1998 as Pokemon Red and Blue.

Late in July, App Annie noted that Pokemon Go makes about $10 million every day. It also pointed out that its impact on the market is additive, meaning that it isn't cannibalizing revenue from other mobile games.

Pokemon Go has plenty of opportunities to keep players engaged. Right now, it features most of the original 151 Pokemon, but more than 700 of the catchable creatures exist in the games. Developer Niantic can eventually add more to its mobile title, as well as requested features like trading and battling.