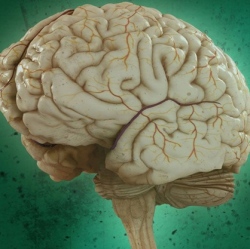 Smartphone technology revealed at the British Science Festival could help diagnose and treat Parkinson's disease. Symptoms of Parkinson's are currently difficult to measure objectively after the patient leaves the doctor's clinic. New smartphone software developed at Aston University will bring the doctor into the patient's pocket to assess their movements and speech at home.

Trials are now recruiting online, seeking people with and without the disease. Parkinson's is one of the commonest neurodegenerative diseases, affecting around 127,000 people in the UK. Diagnosis is based on symptoms including tremor, stiffness and difficulty with movements and speech. However studies have shown that up to 20% of people diagnosed with Parkinson's show no evidence of the disease in post-mortem examinations.

"Most people who have the disease will never be objectively measured," explained Dr Max Little, a mathematical researcher with Aston's Nonlinearity and Complexity Research Group. Dr Little's team has developed software that uses the microphone and motion detector of a standard smartphone to provide data to supplement traditional clinical assessment.