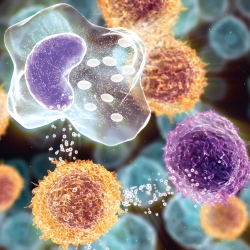 The so-called "placebo effect" was examined in 104 patients with irritable bowel syndrome (IBS) in the US. Those with a particular version of the COMT gene saw an improvement in their health after placebo acupuncture. The scientists warn that while they hope their findings will be seen in other conditions, more work is needed. Edzard Ernst, a professor of complementary medicine at the University of Exeter, said: "This is a fascinating but very preliminary result.

"It could solve the age-old question of why some individuals respond to placebo, while others do not.

"And if so, it could impact importantly on clinical practice.

"But we should be cautious – the study was small, we need independent replications, and we need to know whether the phenomenon applies just to IBS or to all diseases."

The placebo effect is when a patient experiences an improvement in their condition while undergoing an inert treatment such as taking a sugar pill or, in this case, placebo acupuncture, where the patient believes they are receiving acupuncture but a sham device prevents the needles going into their body.