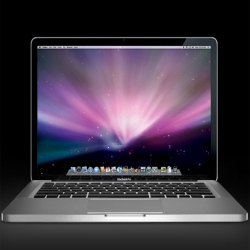 Intel is hoping that the relationship between your cell phone and a future Ultrabook will be nothing short of electric.

A post on the company blog today announced that Integrated Device Technology will develop and deliver the chipsets that will enable some future Ultrabooks to wirelessly charge certain devices.

The creatively-dubbed Wireless Charging Technology by Intel (WCT) is pretty simple. Just put your juice-impaired gadget within about an inch or so of a WCT-enabled Ultrabook with WCT detection software running. The laptop will couple with the mobile device and begin transferring energy wirelessly, as if conducted by the ghostly hand of Nikola Teslahimself.

Intel says that within an hour, a depleted phone can be charged enough to "make it through the afternoon."

IDT says the chipset will be ready in early 2013 as a reference design, but Intel won't be talking about a timeline for when the technology might make it into the hands of consumers just yet. Guess we'll just look for the booth at CES 2013 with stacks of beleaguered smartphones surrounding some snappy-looking laptops.