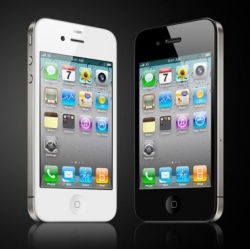 It seems that Apple rivals are everywhere these days, and the world of personal assistant apps is no different. Since October of last year when the iPhone 4S was unveiled, Siri has become an incredibly popular feature, a household name, and a glimpse into the future of user-computer interfaces. Yet in January, Evi from True Knowledge entered the scene as Siri's contender, bringing a personal assistant to Android smartphones and tallying up over a million downloads in the first half of 2012, even as Apple threatened to remove the copycat from iTunes.

Now for round two in the app battle, Evi has relaunched, been enhanced, and strengthened its team, right on the heels of Apple's Worldwide Developer Conference where it became clear that Siri will be deeply embedded into the next iOS.

True Knowledge, based in the UK, is the 5-year-old search engine that processes natural language questions by accessing its database of over 600 million facts on millions of things. Four million users a month use the search engine, but clearly the potential in its smartphone personal assistant demanded a bigger splash. So True Knowledge recently rebranded itself as Evi.com and opened up offices in Silicon Valley. Additionally, the company brought entrepreneur Barak Berkowitz on board as CEO. Berkowitz is a former CEO of Six Apart, was most recently a managing director at Wolfram Alpha, and in the 80s had a number of roles in consumer marketing programs at Apple. These moves are in part to increase business partnerships that will provide Evi with even more capabilities.

Taking a cue from Siri, the company continues to build ways for Evi to access smartphone features, so now the app can initiate phone calls and send text messages, along with answering the sames kinds of factual questions that is one of its shining features.