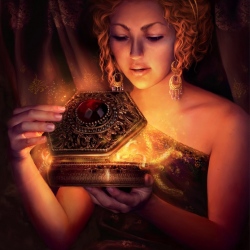 The company's revenue for FY13 second quarter was $101.3 million, a 51 percent increase compared to the same quarter last year and $20.5 million higher than the previous quarter. The bulk of revenue came from advertising $89.4 million, with premium subscriptions accounting for $11.9 million. Yet, Pandora's profits are still down, with a $5.4 million net loss for the quarter compared to $1.8 million year-over-year.

The cost for licensing all its streaming music is one of the largest contributors to Pandora staying in the red. Pandora is one of the world largest Internet radio services, which allows people to create customized stations based on an artist, song, album, or genre by voting on what they do and don't want to hear. The company offers a free ad-supported version of its smart radio service as well as premium subscription-based version. Pandora is also facing increased competition from a number of popular competitors like Spotify, which launched its own smart radio features earlier this year.

"This quarter exceeded our expectations as our strong momentum continues with both listeners and advertisers," said Pandora Chairman and CEO Joe Kennedy in a statement. "In particular, this quarter demonstrated that our mobile monetization strategies are working."

Mobile is one area where Pandora is doing very well, bringing in $59.2 million in mobile ad revenue for 86% year‐over‐year increase. The company is also pushing get its music service into more automobiles, while slowly but steadily building an advertising sales workforce to steal business from the local radio ad market.

Pandora's financials might be largely unchanged compared to the last few quarters (record revenue growth while failing to turn a profit), but at least people are still listening. The company grew the total number of listener hours (amount of time people actually spend listening to Pandora content) to 3.30 billion for the fiscal quarter, an 80% year‐over‐year increase. The company also saw 54.9 million active users for the quarter for a 48 percent year-over-year increase.