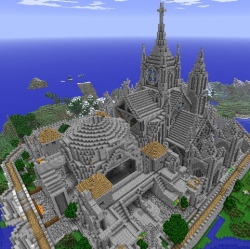 Last August, when Ouya raised $8.6 million via crowdfunding on Kickstarter to create an open video game console that plays Android-based games, seems like eons ago. Since that time, chief executive Julie Uhrman has been running like crazy to keep up the pace to launch the "people's box" as scheduled in March. In an update interview with GamesBeat, Uhrman says that the momentum keeps growing and that she isn't concerned about the rise of so many alternative systems in such a short time.
Ouya's growing scale might raise some concern among "the big three": Nintendo, Sony, and Microsoft. Ouya is just the first of many console alternatives that are hoping to disrupt the last bastion of the business as we knew it: the $60 disc-based game. Startups like Ouya are the foot soldiers who will carry the spears of free-to-play games, Android mobile games, and app stores into the living room.
"March is still a distant deadline," said Uhrman in an interview with GamesBeat. "But we are excited by the interest. I'm impressed with how my team keeps delivering on the impossible."
On Dec. 28, Ouya started shipping the first of its 1,200 developer prototype consoles for those who had pledged anywhere from $699 to $1,337 in the Kickstarter campaign. And since that day, more than 894,000 people have viewed an "unboxing" video showing what is contained in the developer console. Ouya's software development kit has been downloaded more than 20,000 times. And Ouya's forums — with 400,000 views — are blowing up with questions and comments about how to make games for the console, Uhrman said.