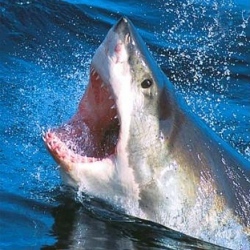 The oceans are facing a "wildlife Armageddon" if the Industrial Revolution of the sea continues. That is according to a report by scientists at the University of California, which found, to much surprise, the oceans are far healthier than thought. But this will not last. The authors warn ever increasing industrial use of the oceans coupled with climate change will mean wildlife will be driven to extinction.

Published in the journal Science, the authors compared the Industrial Revolution on land with current patterns of how humans use the world's oceans. They found that in the last 500 years, 500 land animals have gone extinct, whereas just 15 ocean species faced the same fate (that we know of).

Lead author Douglas McCauley said: "All signs indicate that we may be initiating a marine industrial revolution. We are setting ourselves up in the oceans to replay the process of wildlife Armageddon that we engineered on land."

Speaking to IBTimes UK, he added: "We might be falling off an extinction cliff but we're not there yet. We're changing in the way we're using the oceans. We're going through this transition – instead of affecting life in the oceans by directly hunting and harvesting we are altering, degrading and damaging their habitats.

"When we underwent that transition on land, we basically pushed extinction rates way up and they skyrocketed in an alarming way." He said the main message from their findings is there are precursors suggesting human activity has the potential to cause an "incredible" amount of damage to the ocean.