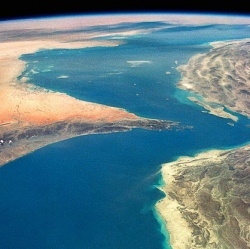 The announcement of plans by Deep Space Industries to exploit the rare metals present in the space rocks turns asteroid mining into a two-horse race. The other venture, Planetary Resources, went public with its proposals last year.

Advocates of asteroid mining hope it could turn into a trillion-dollar business, but some scientists are highly sceptical of the idea. Deep Space Industries wants to send a fleet of asteroid-prospecting spacecraft out into the Solar System to hunt for resources.

These spacecraft, which the company has dubbed "Fireflies", would use low-cost CubeSat components and benefit from discounted delivery to space by ride-sharing on the launch of larger communications satellites.

The Fireflies would have a mass of about 55 lb (25 kg) and be launched for the first time in 2015 on journeys of two to six months. The company then wants to launch bigger spacecraft – which it calls "Dragonflies" – for round-trip visits that bring back samples.

These expeditions would take two to four years, depending on the target, and would return 60 to 150 lbs of material from target asteroids.