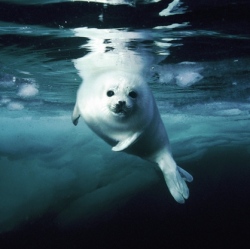 A global group of scientists and engineers, including from the University of Southampton, has published in a special issue journal of the Royal Society in support of tidal power, which has the potential to provide more than 20 per cent of the UK's electricity demand, they calculate.

While the predictable nature of tides makes them an ideal renewable energy source, more so than wind, the ability to effectively harness energy from the tides has proved elusive.

"The energy present in marine currents can be converted using technologies not too dissimilar to those used in wind energy. While technologies harnessing energy from the tides and currents have been discussed for many years, it is evident from recent deployment of single devices at megawatt scale that real progress has been achieved in a very short period of time, said AbuBakr Bahaj, Professor of Sustainable Energy at the University of Southampton and editor and contributor to the special issue.

"In essence, experience with single machines at such a power capacity will make progress to deployment of multiple machines to convert the marine energy resource much faster than that achieved at the start of the wind energy industry."

However, the technology is presently still in a commercial prototype phase and only a handful of devices have so far been tested at full scale in the ocean. Unlike wind energy, there are currently various designs being promoted, with no single device design emerging as a winner so far.