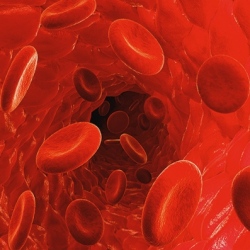 A new nanodevice developed by MIT researchers can help overcome cancer cell drug resistance (after chemotherapy) by first blocking the gene that confers drug resistance, and then launching a new chemotherapy attack against the disarmed tumors.

The device, which consists of gold nanoparticles embedded in a hydrogel that can be injected or implanted at a tumor site, could also be used more broadly to disrupt any gene involved in cancer.

"You can target any genetic marker and deliver a drug, including those that don't necessarily involve drug-resistance pathways. It's a universal platform for dual therapy," says Natalie Artzi, a research scientist at MIT's Institute for Medical Engineering and Science (IMES), an assistant professor at Harvard Medical School, and senior author of a paper describing the device in the Proceedings of the National Academy of Sciences.

To demonstrate the effectiveness of the new approach, Artzi and colleagues tested it in mice implanted with a type of human breast tumor known as a triple negative tumor. Such tumors, which lack any of the three most common breast cancer markers, estrogen receptor, progesterone receptor, and Her2, are usually very difficult to treat.

Using the new device to block the gene for multidrug resistant protein 1 (MRP1) and then deliver the chemotherapy drug 5-fluorouracil, the researchers were able to shrink tumors by 90 percent in two weeks.