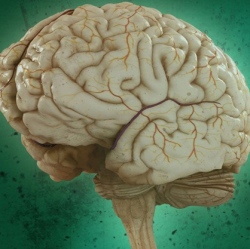 South Korean startup Ybrain's Mindd headband sends weak electronic currents to the frontal lobe of your brain, reports The Korea Herald. The process, neuroscientifically referred to as transcranial direct current stimulation (tDCS), aims to stimulate the frontal lobe — where decreased activity is associated with depression.

Ybrain has received over $9 million in funding over the past four years, and says clinical trials have shown the Mindd headband to be effective and yield no side effects. It's been used in 12 hospitals throughout South Korea already, Ybrain CEO Lee Ki-won said to the Herald, and the company hopes to bring the headband to Europe later this year and to the US in 2019.

Depression and suicide are a major problem in South Korea, with nearly 38 people killing themselves every day in the country in 2015, according to South Korea's National Statistical Office. That's about a third of the daily suicides in the US in the same year, a country which has roughly six-times the population.

The Mindd headband works alongside a phone app, in which patients can log their sleep, exercise and medical treatment.. All of that information will be sent to doctors for monitoring.