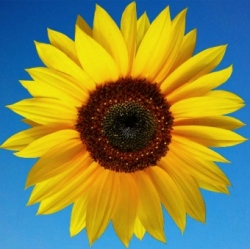 Clean energy and natural gas will replace coal as the primary energy source by 2030 and account for more than half of China's energy mix by around 2045, a leading economics think tank in China said on Wednesday. By 2050, coal, non-fossil energy, and oil and gas will each take up one-third of China's energy mix.

According to Yang Hua, planning director of China National Petroleum Corp, the global energy mix is shifting toward a high-efficiency, clean and low-carbon direction, driven by technological improvements and environmental concerns.

Considering China's significant role in global energy consumption, China's shift toward cleaner energy consumption will be a role model for the rest of the world, he said.

According to the institute, oil demand in the world's second-largest economy will reach a ceiling of 690 million metric tons a year, equivalent to 13.8 million barrels per day, by 2030, compared with last year's estimate of a peak of 670 million tons a year by 2027.

Annual crude output will remain around 200 million tons, or 4 million barrels per day, until 2030, at which point it will start to fall, while natural gas output will reach 380 billion cubic meters by 2050.

The forecast is in accordance with the 2017 energy outlook by BP released earlier, which said natural gas is expected to grow faster than oil or coal, helped by the rapid growth of liquefied natural gas, increasing the accessibility of gas across the globe.

Rapid improvements in the competitiveness of renewable energy mean that increases in renewables will account for around half of the growth in global energy output to 2035, according to the BP 2017 energy outlook.

Natural gas is set to play an increasingly important role in China's energy mix, as the nation cuts its use of coal as well as its reliance on foreign gas imports.

The proportion of natural gas in the energy consumption mix will rise to about 10 percent by 2020, from about 5.9 percent in 2015, according to China's 13th Five-Year Plan (2016-20) for natural gas development.

China has vowed to further strengthen its oil and gas pipeline network during the next decade, with natural gas pipelines reaching 123,000 kilometers by 2025, to further boost the share of gas in the country's energy mix, according to the National Development and Reform Commission.

According to the institute, by 2040, China's energy consumption is expected to peak at 4.06 billion tons of oil equivalent, setting the ceiling at a later date and a higher rate than previously expected.

Last year's research paper pegged the consumption peak in 2035 at 3.75 billion tons of oil equivalent.

The institute said it raised its estimate from last year's report considering the demand for transportation is likely to continue to rise until 2050, 20 years later than it had previously forecast.