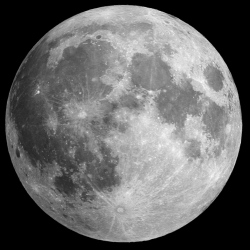 NASA's Orion spacecraft has overcome its latest hurdle on the road to becoming human-rated, with the completion of a technical and programmatic review (TPR). Once finished, Orion will be the first spacecraft designed to allow astronauts to operate beyond Low-Earth Orbit since the Apollo program.

Eventually, NASA envisions using the capsule as a key component in the planned asteroid redirect mission, and the ongoing endeavor to one day put a man on Mars. In December last year, the spacecraft undertook its first mission, dubbed Exploration Flight Test-1 (EFT-1).

The outing saw the spacecraft shunted to a distance of 3,600 miles (5,794 km) with the objective of forcing a punishing re-entry velocity akin to the speeds that could be expected of a spacecraft returning from beyond LEO. The TPR was the next step in the capsule's developmental journey, a rigorous assessment that had to be undertaken before embarking on further testing flights.

The TPR is split into two parts, a technical review, and a general programmatic review. The first section of the assessment focused on the technological feasibility/risks of the spacecraft, while the programmatic section related to aspects such as cost and the launch schedule.

he successful completion of the review has resulted in what the agency calls Key Decision Point C (KDP-C), which essentially represents NASA's ongoing support for the ambitious program. To date, the next-gen spacecraft has accrued US$4.7 billion in development costs, and by progressing to KDP-C, the project has secured a further $6.77 billion in funding.

This sum will support the program from October this year to the spacecraft's first manned launch, EM-2, which has been given a launch window running from 2021 – 2023 as a contingency.

EM-1, which is slated for launch in late 2018, will see an Orion capsule fitted with an ESA-made service module and launched into space atop NASA's Space Launch System (SLS).

The mission, which is set to last 22 days, will test a myriad of technologies including navigation, communication, the support module's burn capabilities, and the all-important life-support system ahead of Orion's manned EM-2 test.

The second exploration mission will assess the crew interfaces (displays and controls), advanced spacesuits, and of course the capsule's ability to keep a crew alive beyond LEO. EM-3 will see the spacecraft undertake a more complicated test, such as an automated rendezvous on the far side of the Moon, pushing both machine and crew to the edges of the proving program.