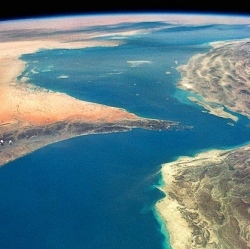 Apparently, everyone wants to be an astronaut. NASA has received a record number of applications for its open astronaut positions from mid-December 2015 until February 18th. Over 18,300 hopefuls submitted their resumes, almost thrice as many compared to the agency's last hiring round in 2012.

This round has shattered the previous record set way back in 1978, wherein 8,000 people tried to get a spot in the agency's roster of space explorers.

NASA Administrator Charles Bolden said it's "not at all surprising […] that so many Americans from diverse backgrounds want to personally contribute to blazing the trail on our journey to Mars." The fact that it's been four years since the agency hired its last batch of astronauts most likely contributed to the the number of applications.

But there are probably other factors at play: for one, NASA has been doing a great job connecting with the common folk via social media. All the astronaut blockbusters in recent years, such as Gravity, Interstellar and The Martian, could have also contributed to the surge of interest in space exploration.

Of the 18,300 applicants, only eight to 14 will get their dream job. NASA's Selection Board will review all the applications and interview the best candidates within the next 18 months. It'll then announce the names of those who made it in 2017 before the new spacefarers start their two-year training.

Once they're ready, the new astronauts will get to live their dream and explore space aboard the ISS, the Orion capsule, Boeing's CST-100 Starliner or SpaceX's Crew Dragon.