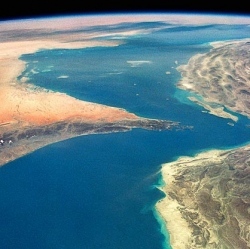 NASA plans to send Google's 3D smartphones into space to function as the "eyes and brains" of free-flying robots inside the Space Station. The robots, known as Spheres (Synchronised Position Hold, Engage, Reorient, Experimental satellites), currently have limited capabilities.

It is hoped the smartphones, powered by Google's Project Tango, will equip the robots with more functionality. The robots have been described by experts as "incredibly clever". When Nasa's robots first arrived at the International Space Station in 2006, they were only capable of precise movements using small jets of CO2, which propelled the devices forwards at around an inch per second.

"We wanted to add communication, a camera, increase the processing capability, accelerometers and other sensors," Spheres project manager Chris Provencher told Reuters. "As we were scratching our heads thinking about what to do, we realised the answer was in our hands. Let's just use smartphones."

In an attempt to make the robots smarter and of more use to astronauts, engineers at Nasa's Ames Research Centre sent cheap smartphones to the space station, which they had purchased from Best Buy. Astronauts then attached the phones to the Spheres, giving them more visual and sensing capabilities.