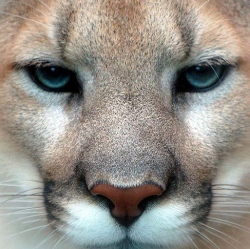 Apple's just-launched Mountain Lion operating system has already seen widespread adoption among Mac users and accounts for 3 percent of Mac web traffic around the globe, AllThingsD reports.

Mountain Lion is an incremental OS update from Lion with 200 new features (read our hands on), but because it costs just $20 to upgrade, it's a no-brainer for those already running Lion. Not only is the cost low, but Apple has made it positively easy to upgrade by downloading the OS through the Mac App Store.

Thanks to the low price and making it easy to download, Mountain Lion accounts for 3 percent of Mac web traffic just 48 hours after launch, Web tracking firm Chitika claims.

Chitika says that based on the 66 million Mac users Apple claims it has, it can infer 2.1 million Mac owners have already upgraded to Mountain Lion. If 90 percent of those users paid, Mountain Lion has generated $38 million in revenue so far.

Based on these impressive numbers, we wonder if Apple wishes it had started offering cheap and easy-to-download upgrades several OSes ago. Microsoft no doubt took notice of Apple's successful Lion upgrade option last time, since its Windows 8 will cost just $40 to upgrade.