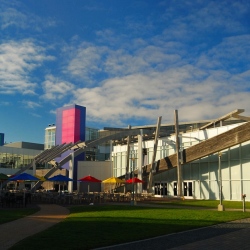 This summer there was a tipping point: The majority of web searches happen on mobile devices. "This summer for first time mobile searches have surpassed desktop search," said Amit Singhal, Google VP and head of search. Singhal said more than half of the 100 billion Google searches a month take place on mobile.

The rapid movement of search to mobile is heavily affecting the way companies advertise around search, as well as how Google tracks advertising performance. Singhal spoke to Re/code's Kara Swisher at the Code Mobile conference in Half Moon Bay, California Thursday.

He also spoke about Google's new Accelerated Mobile Pages initiative, in which Google caches publishers' web pages on its servers in order to serve them to mobile devices faster. Singhal oversees Google's search team, which he said is working on new forms of search for mobile devices, such as Google Now voice search.