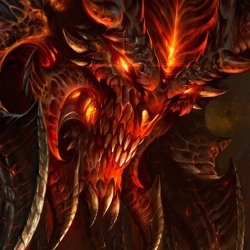 While there's no exact release date yet aside from Q2 2012, Diablo III game director Jay Wilson let the community know that the "large system changes" teased previously are now live in the beta version of the game, which could indicate Diablo III is almost, possibly, maybe, finally reaching a feature-stable state.

As it turns out, the changes are mostly related to the rune system. Previously, every skill of each of the five classes could be modified in five ways by equipping a rune stone. Now, those rune stones are called skill runes. While before the rune stones were items that dropped in the world, the skill runes aren't items at all – they simply unlock as you level your character, much in the same way as skills.

"Diablo is certainly about the items," said Wilson, "but later in the game, having to juggle all of those various runes was not only un-fun, it was a serious and tedious inventory problem." Skill runes will begin to unlock at level six, and as Wilson points out, with this version of the system it means you'll get a new skill or skill rune unlock at every level on your way to the level cap of 60.