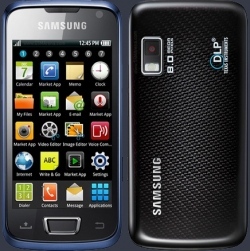 Demand for high mobile data rates could grow 800-fold between 2012 and 2030, the communications regulator suggests.

Operators will need help to meet this demand, said Ofcom, which is asking the industry about the best way to do it.

It suggested that a chunk of spectrum currently used for digital TV signals could provide some of the needed bandwidth.

Ofcom has kicked off a consultation exercise to devise a long-term strategy for satisfying this burgeoning demand. Decisions taken will affect use of radio spectrum after 2018.

In its consultation paper, Ofcom said the rising popularity of smartphones and tablet computers would soon start to put a huge strain on mobile networks.

Some of this strain could be managed by operators offloading some data requests to wi-fi and tiny base stations known as femtocells. They could also turn to newer mobile technologies such as LTE, which make more efficient use of radio spectrum.

Finally, said Ofcom, operators could build lots more base stations.

However, it said, all of these methods were unlikely to meet that growing demand.

As a result, Ofcom is considering freeing a chunk of the UHF spectrum, the 700MHz band, currently used for digital TV signals.

This is seen as a good frequency band to pick because many other nations and manufacturers are planning to use it for LTE (4G) network equipment.

The switch to digital TV has already liberated some parts of the UHF spectrum. This "white space" in the spectrum is starting to be used to supply remote areas with mobile broadband.

However, the UK is facing a delay on the move to 4G services because of wrangles over these 800MHz and 2.6GHz frequencies.

Future changes to the way TV is delivered to homes could mean more became available, said Ofcom.

Ofcom said any use of this spectrum for mobile data would have to be done carefully to ensure it did not interfere with digital TV signals.

The consultation period opened on 29 March and ends on 7 June.