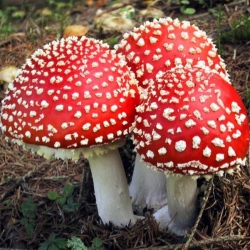 Prof Nutt told BBC News that magic mushrooms, LSD, ecstasy, cannabis and mephedrone all have potential therapeutic applications.

However, he said they were not being studied because of the restrictions placed on researching illegal drugs.

He said the regulations were "overwhelming".

His comments followed the publication of new research by his group in the Proceedings of the National Academy of Sciences, which suggests that the active ingredient in magic mushrooms could be used to treat depression.

"I feel quite passionately that these drugs are profound drugs; they change the brain in a way that no other drugs do. And I find it bizarre that no-one has studied them before and they haven't because it's hard and illegal," he said.

A Home Office spokesperson said: "The Home Office licensing regime already enables research to take place through a system of controlled drug possession licences, allowing bona fide institutions to carry out scientific research.