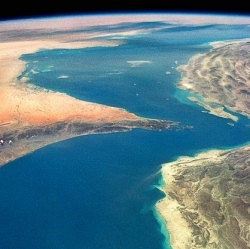 Small-scale satellites show a lot promise, but unless they have equally small-scale thrusters they're pretty limited in what they can do.

Unfortunately conventional thrusters are heavy and take up a lot of valuable space, but a penny-sized rocket engine developed at MIT holds the prospect of not only increasing the capabilities of miniature satellites, but of combating space junk as well.

Cubesats are a class of nanosatellites. Unlike most satellites, which weigh in at several tons and can be as big as a bus, cubesats are, as the name implies, tiny cubes only four inches (10.16 cm) on a side and weighing about three pounds (1.36 kg). They're attractive to space engineers and scientist because they're small enough to be launched as hitchhikers with larger payloads and they can be used either singly, flown in formation or docked together like building blocks to form a bigger satellite.

The only problem with cubesats is that space in them is limited and so they tend to economize on things like rocket thrusters for attitude control. Nanosatellite engines do exist, but they are complicated and large in comparison to the tiny satellite, which means that installing them means some severe trade offs in terms of payload and capability.

The MIT team led by associate professor of aeronautics and astronautics Paulo Lozano is tackling this problem with the development of a rocket thruster that's about the size and shape of a sugar cube. Its upper face is made up of 500 microscopic tips, each a tiny thruster in its own right. The purpose of this thruster is to greatly simplify the design and hence save space and weight. Whether burning fuel or using cold gas, conventional thrusters need valves, tanks, pipes, venturis and other components that take up weight and space. The MIT microthrusters are not only smaller, they're mechanically very simple, yet technologically very sophisticated.