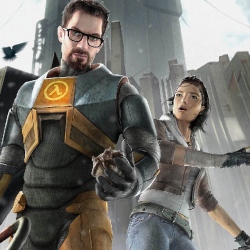 The store is the official outlet for programs Microsoft has tested to ensure they work with Windows 8. A mismatch in the US and Europe over game ratings led to the games' exclusion outside North America.

Microsoft has relaxed its restrictions so the titles will be tested to work on PCs and tablets running Windows 8. In the US games such as Call of Duty, Skyrim and Mass Effect typically win a "mature" rating under its ESRB system. This means anyone aged 17 and over can play them.

By contrast in Europe these titles and many others are marked as Pegi 18 which means only adults can buy and play them. Before now Microsoft operated a blanket ban on adult-only content on its Windows 8 Store.

"It basically ends up disqualifying games that would be ESRB Mature," Antoine Leblond, Microsoft corporate vice president of web services told tech news site Gizmodo.

This had the potential to cause problems on desktop PCs and laptops as it would have meant that the games would not be certified as working with Microsoft's new operating system. The games would also not be promoted via the Windows Store.