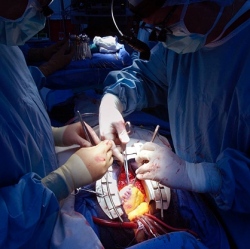 German researchers have already identified a gene that appears to make men, but not women, more susceptible to melanoma. Prof Newton-Bishop, from the University of Leeds, said: "Research has suggested the difference between the sexes could be in part because men are more likely to be diagnosed when melanoma is at a more advanced stage.

"But there also seem to be strong biological reasons behind the differences, and we're working on research to better understand why men and women's bodies deal with their melanomas in different ways.

"Stage for stage, men do less well with this cancer so there's something very important that this is telling us about how the body deals it.

"We think it is something to do with the immune system rather than hormones because pre- and post-menopausal fare the same."