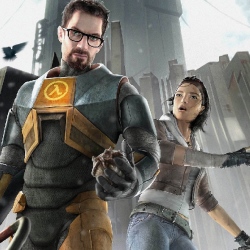 The University of Glasgow study was based on surveys of mothers that tracked behavior over time. The researchers wanted to know if there was a connection between time spent playing video games and behavior or emotional troubles later in life.

The survey focused on whether TV or video games could be associated with attention disorder, anger, or other emotional problems. The researchers wondered if games "may have more powerful effects due to active user engagement, identification with characters, and repeated rehearsal and reinforcement."

Exposure to games had no effect on behavior. Watching three or more hours of television a day at age five did lead to a small increase in behavioral problems in children ages five to seven. There was no difference between boys and girls in the results. The authors of the study were Alison Parkes, Helen Sweeting, Daniel Wight, and Marion Henderson.

Studies have been done before, but the university's survey included a very large sample. The results are consistent with claims made by the game industry lobbying group, the Entertainment Software Association, and its chief executive Mike Gallagher.