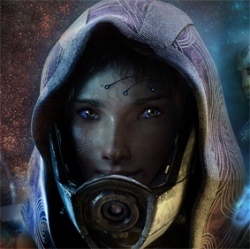 If Mass Effect 3 turns out to be Commander Shepard's final game outing, at least the series protagonist is going out with a bang. Electronic Arts today announced that the BioWare-developed sci-fi action role-playing game–which debuted in North America on Tuesday–has already shipped more than 3.5 million units worldwide.

In a statement congratulating the developers who worked on the game, BioWare cofounder Ray Muzyka put the game on a pedestal above the company's efforts, such as the Dragon Age series and December's Star Wars: The Old Republic. "We are all incredibly proud of Casey Hudson and the teams in Edmonton and Montreal for delivering the best game BioWare has ever made," Muzyka said.

Mass Effect 3 is the final entry in the RPG trilogy, but it's not necessarily the final game in the series. It follows Commander Shepard and a crew of teammates as they battle invading Reapers on Earth and in space.