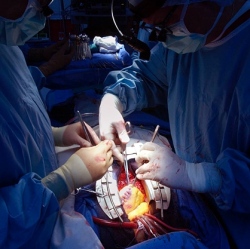 A survey by Macmillan Cancer Support suggests one in four newly-diagnosed patients lacks support. It equates to about 70,000 people in the UK struggling to look after themselves with no help.

The research also found more than half of doctors have had patients refuse treatment because of a lack of support.

About 325,000 patients are diagnosed with cancer every year in the UK. A survey of almost 1,800 patients found that people lacked support because family and friends lived too far away, had other commitments, or patients simply had no-one to turn to.

Of those questioned, 12% said they had not had a visit from family or friends in more than six months. Half of those who said they were isolated had skipped meals or not eaten properly due to lack of help.

And more than a quarter had been unable to wash themselves properly, while 60% had not been able to do household chores. Isolation had also had an impact on treatment itself with one in 10 missing medical appointments and 18% unable to pick up prescriptions.

Most health professionals questioned in a separate survey agreed that lack of support at home led to a poorer quality of life for patients and half believed it could even cut patients' life expectancy. Macmillan Cancer Support has launched a report calling on health professionals to ask patients about the support they have and direct them to other sources of help.

Chief executive Ciaran Devane says isolation can have a truly shattering impact on people living with cancer.