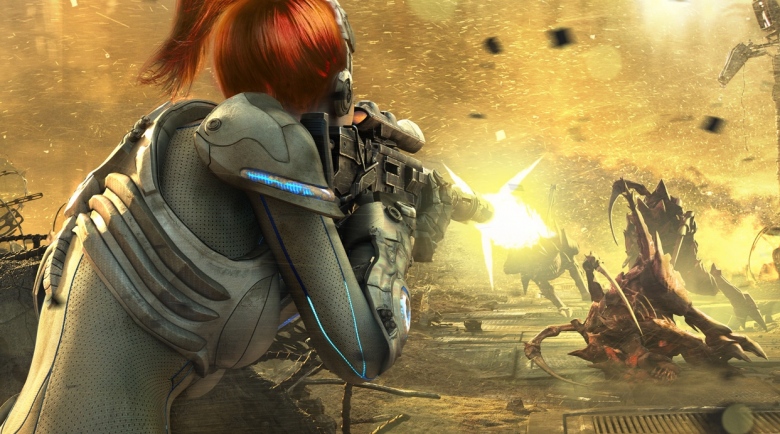 Twitch is all about capturing the thrill of victory and the agony of defeat in the world of professional gaming. The company provides "eSports" videos and other content to more than 20 million unique viewers a month. And now it will be on the expansion path thanks to a $15 million investment led by Bessemer Venture Partners.

A backwater for many years, the eSports category of broadcasting tournament matches between professional gamers has taken off, and Twitch is positioning itself at the forefront of the live video-game streaming community. Twitch's Matthew DiPietro, vice president of marketing, said in an interview with GamesBeat that the money will make it possible to expand the company's engineering team and improve its live video game streaming services across the globe.For the semi-serious gamer who isn't a professional player, it's also getting a lot easier to broadcast live game matches, DiPietro said. Earlier this summer, Twitch launched its software development kit inside Showdown Effect, a game from Paradox Interactive, which put the SDK into the game client so that a gamer can stream his or her game play directly from inside the game to a Twitch TV account on the Internet.

"People are clamoring to share their game playing with the rest of the world," DiPietro said. "We are removing those barriers. It's a one-click process to broadcast your match. It's easy to consume, anywhere you want to consume it."

Alsop Louie Partners and Draper Associates also participated in this round of investing.

"We launched Twitch a little over a year ago, and already we have more than 20 million unique viewers per month," said Emmett Shear, chief executive of Twitch. We have also partnered with more than 2,000 incredible broadcasters and have integrated our product with leading game publishers. I'm very proud of our accomplishments, but there's so much more to do. Our current team has put us at the forefront of the live video game streaming movement, and we can now invest aggressively to support our growing community with new ways to stream, watch, and chat."

Twitch has raised a total of about $23 million to date, including a small seed round in 2005 and a first round of $8 million in 2007, when the company was operating as JustinTV. In June 2011, JustinTV launched TwitchTV, which grew to 12 million viewers a month by January 2012 and is now almost double that. Twitch plans to expand its global infrastructure and partner with more companies as it expands its service.