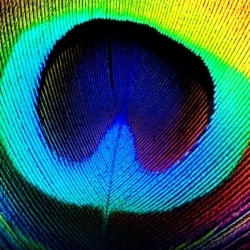 Is Apple being aggressive enough on iPad Mini pricing? Well … maybe, according to analysts.
Yesterday the worst-kept secret in the Appleverse got another leak: pricing. A screenshot from the internal systems of Europe's biggest electronics retailer revealed 16 iPad Mini options ranging from $250-650, with the now-ubiquitous black and white models in 8, 16, 32, and 64GB versions, with the option of WiFi only or WiFi plus cellular connectivity.
The question is, will an opening iPad Mini $250 price point bring new fans into the Apple ecosystem?
"I personally think the pricing may be high," Apple analyst Todd Day from research firm Frost & Sullivan told me. "If someone is looking for a mini iPad, if they like Apple, they will likely buy this one. But Apple may be their own worst enemy here."
The challenge, he said, is competition within Apple's own lineup. At $250, there's not a huge difference between an iPad2 base model, or a iPod touch. And the retina iPad 3 is not that much farther up the price scale. In addition, Day says, many Apple fans will likely have an iPhone, perhaps even an iPhone 5, so their small-screen needs are, to a certain extent, met.
"Why not get the 10″ iPad that gives you more room on the screen as opposed to the 7?" Days asks. "The sweeter price point would have been $199."
Jack Gold, president of J. Gold Associates, slightly disagrees.
"I see these prices as just aggressive enough to challenge the Android tablets, and below many of the soon-to-appear Windows 8 tablets, especially with an entry price of $250."
(According to Steve Ballmer, Windows RT-powered Surface tablets are likely to run between $300 and $800. Unless, of course, he was just blowing smoke to confuse competitors and prep the market for a surprise.)
But Apple, Gold says, doesn't generally need to compete at the lowest price levels. That said, however, he does think that very competitively priced Android tablets will be coming out for pre-Christmas shopping, that may cause a problem — particularly because the Android tablets will likely sport more memory than the entry-level iPad Minis.