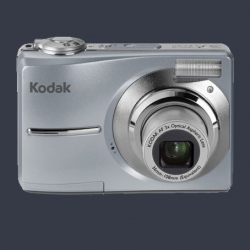 Troubled photography firm Eastman Kodak has unveiled a new plan to transform the company into a digital player, sending its shares soaring.

The 132-year-old firm has simplified its business structure in an effort to cut costs, including the creation of a new unit with a focus on consumer digital products.

Shares in the firm shot up 45%.

There has been many press reports that Kodak was preparing to file for bankruptcy protection in the US.

Kodak has turned its focus in recent years to a new line of inkjet printers, which along with home photo printers are performing well.

"As we complete Kodak's transformation to a digital company, our future markets will be very different from our past, and we need to organise ourselves in keeping with that evolution," chief executive Antonio Perez said.