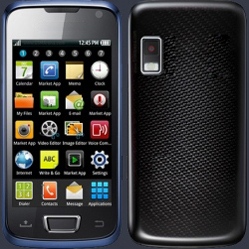 A federal judge has upheld the practice of police using seized phones to impersonate their owners, reading messages and sending sending entrapping replies to contacts in the phone's memory, without a warrant. The judge reasoned that constitutional privacy rights don't apply to messages if they appear on a seized device — even if the messages originated with someone who has not been arrested or is under suspicion of any crime:

A federal appeals court held that the pager owner's Fourth Amendment rights against unreasonable search and seizure were not violated because the pager is "nothing more than a contemporary receptacle for telephone numbers," akin to an address book. The court also held that someone who sends his phone number to a pager has no reasonable expectation of privacy because he can't be sure that the pager will be in the hands of its owner.

Judge Penoyar said that the same reasoning applies to text messages sent to an iPhone. While text messages may be legally protected in transit, he argued that they lose privacy protections once they have been delivered to a target device in the hands of the police. He claimed that the same rule applied to letters and e-mail. (Police would still need to seize or search a phone or computer legally, and phones are much easier for cops to seize than computers, which generally require a warrant.)

"On his own iPhone, on his own computer, or in the process of electronic transit, Hinton's communications are shielded by our constitutions," he wrote, referring to both the state and federal constitutions. "But after their arrival, Hinton's text messages on Lee's iPhone were no longer private or deserving of constitutional protection." Penoyar rejected Roden's privacy arguments on similar grounds.