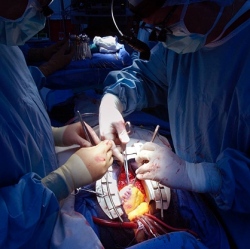 The results of our research allow us to definitively answer the question of whether jogging is good for your health," said Schnohr in a statement.

"We can say with certainty that regular jogging increases longevity," Schnohr added.

Back in 1970s, few men died while running, raising speculations whether jogging had more harm than benefits. Some said jogging might be "too strenuous for ordinary middle aged people".

However, the new study from Copenhagen City Heart suggests that jogging in fact is improving longevity, and it doesn't have to be strenuous to receive the benefits. Just one hour per week could do the trick. Schnohr recommended that joggers should aim to feel "a little breathless, but not very breathless."

"You don't actually need to do that much to reap the benefits," he said.

The study compared 1,116 male and 762 female joggers to non-joggers, collecting in four different periods from 1976 until 2003, each period ranging 2-3 years. The asked the participants the time they spend on jogging per week and their own perception of pace.

During the 35-year total period, over 10,000 non-joggers died while only 122 joggers died. The study also showed that the risk of death was reduced by 44 percent in both male and female joggers. Life expectancy increased by 6.2 years in men and 5.6 years in women.

Schnohr also said jogging has other health benefits in addition to living longer, such as lowering blood pressure, preventing obesity, and improving psychological function.

They study has been published yet and Schnohr will present his findings on Saturday at the "Assessing prognosis: a glimpse of the future" symposium.

The Copenhagen City Heart study started in 1976, studying around 20,000 men and women between the ages of 20 to 93 years old. The study published over 750 papers, including research in the areas of heart failure, pulmonary diseases, allergy, epilepsy, dementia, sleep-apnea, and genetics.