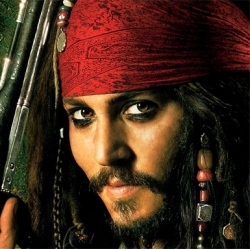 JUNIOR MINISTER SEÁN Sherlock has this afternoon confirmed that the controversial statutory instrument that reinforces online copyright laws in Ireland has been signed into law.

The controversial 'Irish SOPA' legislation was the subject of much debate last month amid concerns it would limit internet freedom. Today Sherlock confirmed that the European Union (Copyright and Related Rights) Regulations 2012 has been signed into law.

The statutory instrument will make it possible for copyright holders to seek court injunctions against companies such as internet service providers or social networks whose systems are hosting copyright-infringing material.

Sherlock, the Minister for Research and Innovation, acknowledged in his statement today that prior to signing the statutory instrument there had been a call for it to be more detailed and prescriptive.

But he said that the High Court now has "significant guidance" from the European Court of Justice regarding the implementation of the measure.

According to the Department of Jobs, Innovation and Skills, it will be now up to the court to ensure that any remedy provided will uphold the freedom of internet service providers, or ISPs, to conduct their business.


It will also have to offer an "absolute requirement" that an ISP cannot be mandated to carry out monitoring of the information it carries. It must also ensure that measures implemented are "fair and proportionate" and not "unnecessarily complicated or costly".

It also states that fundamental rights of an ISPs' customers must be respected by the court including their right to protection of their personal data and their freedom to receive or impart information.