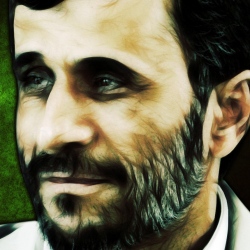 General Amir Ali Hajizadeh, head of the Revolutionary Guards aerospace division, said engineers were in the final stages of decoding data from the Sentinel aircraft, which came down in December near the Afghan border, Mehr news agency reported.


Iran said the unmanned aircraft was shot down, but Washington disputes that and says the security systems mean Iran is unlikely to get valuable information from the Lockheed Martin Corp drone.


"The Americans should be aware to what extent we have infiltrated the plane," Fars news agency quoted Hajizadeh as saying. "Our experts have full understanding of its components and program."


Iran's military regular announces defense and engineering developments, but some analysts are skeptical as to how reliable those reports are.


U.S. Senator Joe Lieberman, a member of the Armed Services Committee, voiced his own doubts.


"There's a history here of Iranian bluster, particularly now when they're on the defensive because of our economic sanctions against them," Lieberman said in a television interview.


The RQ-170 Sentinel has been widely used since 2010 in Afghanistan and Pakistan. It played a role in the raid in which Osama bin Laden was killed last year, analysts say.


An Iranian defense official said recently that Tehran has received numerous requests for information on the craft and that China and Russia have shown most interest.


The loss of the plane sparked some concerns that sophisticated technology could fall into the hands of countries developing their own unmanned planes. The main worry centers on the special coatings on the craft's surface.