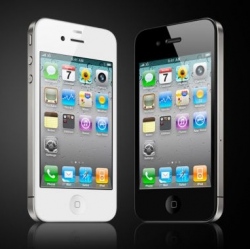 If iPhone sales volumes fall as low as some Wall Street analysts now expect during the spring quarter, the decline would actually be worse than the biggest disasters in mobile phone history, including Motorola's post-RAZR crash in 2007 and Nokia's collapse in 2012.

Can it really be this bad or are analysts simply locked in a race to outpace the possible upcoming share price plunge?

Apple missed the consensus when it shipped 47.8 million iPhones during the Christmas quarter. At the end of December, Apple was still expected to sell 52 million units during the Christmas period. That disappointment combined with bad news from Apple's contractors has not only depressed March-quarter volume expectations, but also sent June-quarter projections dropping to extreme lows.

As Apple's share price has continued drifting lower, major brokerages have been moving spring-quarter iPhone volume estimates to as low as 26 million units. The overall spring consensus is still above 30 million, but it includes old estimates and is out of date at this point.

The 26 million unit volume would mean a decline of 45% between the December and June quarters. A year ago, Apple's iPhone volume declined from 37 million in the Christmas quarter to 26 million in the June quarter of 2012. That 30% decline was partly a result of how slight an upgrade the iPhone 4S represented compared to the iPhone 4. Now Wall Street has started anticipating zero volume growth between the June quarters of 2012 and 2013… while global smartphone shipment volume soars by more than 30%.