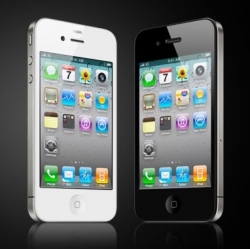 The iPhone 6, which will launch this fall, will contain several highly-anticipated features, including near field communication (NFC), wireless charging, a better 4G antenna, and a much bigger screen, a source close to the situation tells VentureBeat.

The new iPhone is nearing completion and is now being tested for things like durability, speed, and network performance. The phone will run the impressive new iOS 8 operating system that Apple announced at its developers conference earlier this week.

Apple was ready to include an near field communication (NFC) radio in the last round of iPhones, but the company pulled the plug on the feature because the nascent mobile payments ecosystem was too stratified and immature.

Apple is now ready to pull the trigger on NFC. An NFC radio has been designed into the iPhone 6 and will enable mobile payments in the way that Android phones using Google Wallet already do.

We're unclear if Apple has aligned itself with the ISIS wireless payments standard, which is backed by a consortium of credit card companies and banks. It is more likely that Apple will go with its own mobile payments standard, which will compete with both ISIS and Google Wallet.