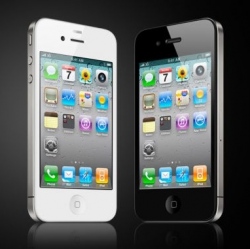 Now that Samsung and HTC have announced their newest devices, expect iPhone 6 rumors to dominate for the next few months. The latest: Apple's manufacturing partners are reportedly gearing up production for the iPhone 6′s screens in May, which will come in 4.7-inch and 5.5-inch varieties, Reuters reports.

We've been hearing for a while that Apple was considering two new screen sizes for the next iPhone. The 4.7-inch screen would be a significant upgrade over the iPhone's current 4-inch display, and it would make the iPhone 6 directly competitive to typical Android display sizes. The 5.5-inch screen, on the other hand, would be a grab for the big-screen "phablet" market (phones that are so big they look like tablets).

Reuters' sources note that Japan Display, Sharp, and LG are all producing iPhone 6 displays for Apple. While the display manufacturers are reportedly ready to start producing 4.7-inch screens for Apple next month, it may be several months until they can start making the 5.5-inch panels.