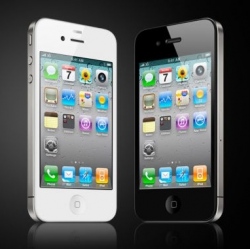 Apple's flagship iPhone is outselling its cheaper, plastic sibling by more than 2-to-1, according to a new report from Consumer Intelligence Research Partners (CIRP).

The research firm polled iPhone customers in late September after the new models went on sale. In the last few days of the month, the iPhone 5S accounted for 64 percent of total iPhone sales, while the iPhone 5C only managed 27 percent, according to figures provided to AllThingsD. The iPhone 4S rounded out the pack with nine percent.

iPhone-sales-breakdown-pie-chartThe 5S' dominance over the 5C is not unexpected, as early adopters tend to gravitate toward the high-end. What's more surprising is the staying power of the 4S, which continued to sell one unit for every three 5Cs.

A launch weekend report from analytics company Localytics found that iPhone 5S activations outpaced the 5C by a factor of 3.4-to-1. Compared side-by-side, the two reports suggest a declining gap between iPhone 5S and 5C sales. This trend should continue in the coming weeks as the power user market becomes increasingly saturated and more casual users snap up Apple's colorful new model.